Well,
I posted yesterday I was waiting for a package, and it arrived this morning! I am pretty happy about it.
The figure is Reco from Mushihimesama Futari (CAVE). One of my favorite games. I took some pictures but arrr, my camera is still not working so... I had to use a camera phone. B-but its better than nothing right.. ;_; When I figure out this infernal camera I will be sure to take much higher quality pictures.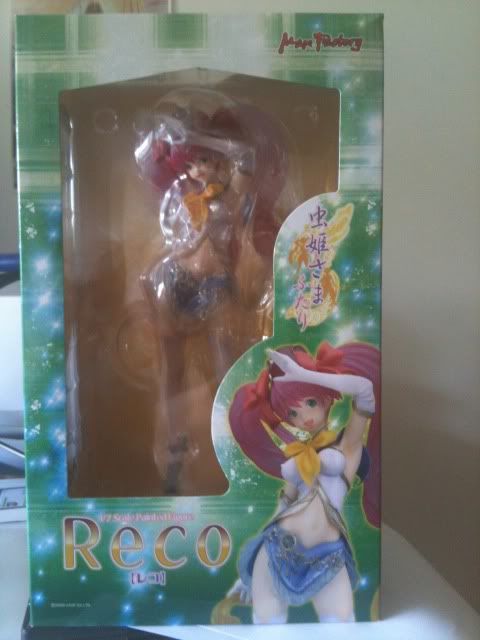 -Box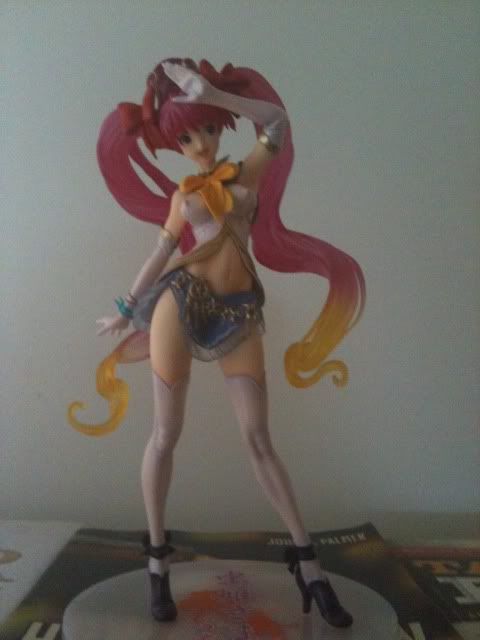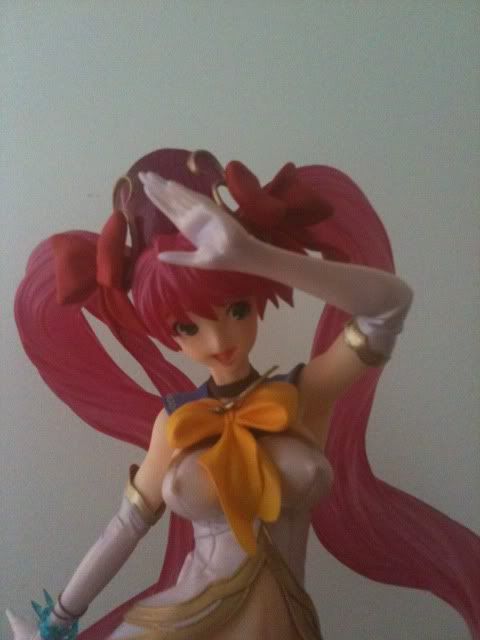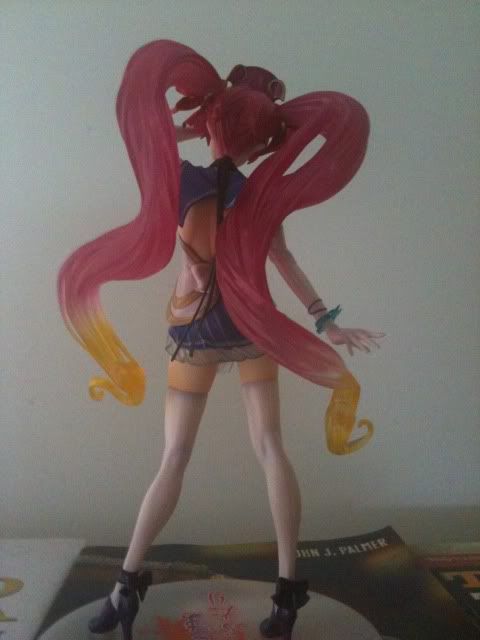 I pretty much had to take the pictures on a bookshelf in my hallway too.. I don't have a display case or anything handy at this point. But in the future, I will. It was all a bit of a rush I'm afraid.